Winning Booker would fund uni fees: Author Carol Birch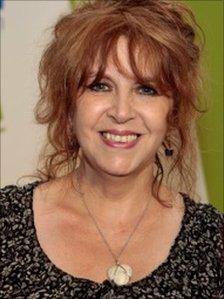 An author who has been shortlisted for the £50,000 Man Booker Prize says winning it would help pay for her sons' university education.
Carol Birch's novel Jamrach's Menagerie is one of six up for the top literary award, which will be announced on Tuesday.
Book sales are already up following the Lancaster-based writer's nomination.
Ms Birch, 60, said: "[Winning] will certainly help financially because I am putting two boys through university."
"They eat money," she said.
The writer, who is originally from Longsight, Manchester, said she was nervous but looking forward to Tuesday's dinner at London's Guildhall where the 2011 winner will be announced.
"I'm trying not to think about whether I'm going to win it or not. I'm prepared for anything and nothing.
"I'm just going to roll with it and wait to see what happens."
Ms Birch, who has lived in Lancaster since the early 1990s, was longlisted in 2003 for Turn Again Home.
Even if she does not win the prize, the former Manchester Central Grammar pupil is guaranteed £2,500 and a designer-bound edition of her book.
Jamrach's Menagerie is based on two true stories.
One is about a boy who stroked a tiger in London's East End and was saved by the tiger's owner, Mr Jamrach. The other is the maritime disaster of the Whaleship Essex.
The author said: "It is a study of what happens to people under extreme duress... and a study of friendships and young boys who go to sea together."
Ms Birch read English and American Studies at Keele University, in Staffordshire, and did not take up writing as a career until her 30s.
"I have always scribbled and messed about since I was young but I only started writing seriously with the intention of getting a finished book and published in my 30s, so I left it quite late."
The judges for the prize are writer and journalist Matthew d'Ancona, author Susan Hill, author and politician Chris Mullin and the Daily Telegraph's Gaby Wood, with Dame Stella Rimington chairing the panel.
The winner of the Booker Prize, which was first awarded in 1969, will be announced at 22:25 BST.
Related Internet Links
The BBC is not responsible for the content of external sites.