Gatwick Airport 'can grow without second runway'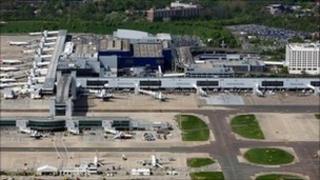 Gatwick Airport will grow to accommodate 40 million passengers a year by 2020 without the need for a second runway, its new owners said.
Bosses at the West Sussex airport said they had no current proposals for a second runway as they unveiled a masterplan for growth.
They said a second runway might be needed in the future, particularly if annual passenger numbers exceeded 45m.
Opponents of the second runway said they believed it would "never happen".
The Gatwick Area Conservation Campaign (GACC) added that if it became a serious threat it would be opposed "tooth and nail".
'Airport of choice'
Gatwick's ownership passed from BAA to US-based investment fund Global Infrastructure Partners (GIP) in December 2009.
GIP has set out its vision for developing the airport, creating an extra 1,700 jobs.
About 33 million passengers currently fly in and out of the airport annually.
Stewart Wingate, the airport's chief executive, said: "Our ambition is to compete to grow and become London's airport of choice."
The masterplan replaces one put forward by the airport's previous owners in 2006.
Residents and passengers can have their say by visiting the consultation website.
The government has ruled out airport expansion in the South East, precluding the construction of a new runway before 2019.