Lord Stafford Awards mark Midlands innovation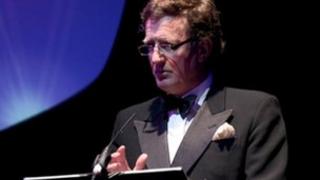 Midlands engineering has been celebrated at an awards ceremony held at the University of Birmingham.
The Lord Stafford Awards for innovation revealed winners in four categories and highlighted collaborations with universities in the region.
The winners included a roof tile made from recycled polymers and an electrical testing device for vehicles.
A micro-thin solar panel designed to be incorporated in mobile phones picked up the Innovation in Development award.
The invention, was developed by the University of Warwick and Molecular Solar, a company spun-out of the university in 2008.
The team was also praised for a flexible solar panel designed to be used as a roll-up charger.
Rugeley-based Add2 picked up an award for its collaboration with Midlands car maker Jaguar Land Rover and the development of an electrical testing device to increase the efficiency on the vehicle production line.
Wolverhampton University and the Shropshire-based Green Roof Tile Company picked up the Environment and Sustainability Award for the launch of a lightweight, recycled roof tile.
The Lord Stafford Awards were announced on the same the same day the government revealed details a new £1m prize to mark advances in British engineering.
The awards have been sponsored by Lord Stafford since 1997, to celebrate relationships between businesses and universities.