Thames Valley Police cuts reduced by third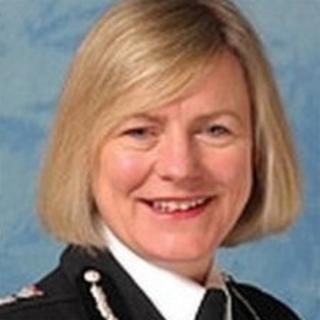 Thames Valley Police has said it will only need to cut two thirds of the posts it originally expected.
The force initially said it had to cut 819 jobs but revised it to 535 after taking into account inflation and a one-off government grant.
Chief Constable Sara Thornton said it meant 100 officers would be redeployed to the front line.
However, Graham Smith from the police federation said some of the savings were made from reducing police wages.
He added: "£12m over the four years is taken from police officers and police staff wage packets through the Winsor review.
"The less police officers we lose the better. We're a growing population in Oxfordshire and the Thames Valley.
"We should be growing the number of police officers."
'Very stretched'
The changes were announced as the Thames Valley Police Authority considered its three-year income and expenditure revenue forecasts.
Ms Thornton said the force had slimmed down its management structures and had reduced bureaucracy.
She told the BBC: "We're going to lose less police community support officers and also less civilian case investigators and both of those roles are very much nearer the front line, and I'm relieved we won't have to cut as many as we thought we were going to have to.
"We're going to have a very busy year next year with the Diamond Jubilee celebrations and the Olympics.
"At the moment crime is coming down. Burglary, robbery and vehicle crime are down 14% so far this year.
"It's looking good, but [with] concerns about anti-social behaviour at one end of the spectrum and concerns of counter-terrorism at the other, we are very stretched."
Khan Juna, chairman of the authority said: "These are challenging times for all the public services, but we are in a strong financial position thanks to the savings generated by the force's productivity strategy.
"Careful management of resources means that a further 100 officers are being redeployed from support roles to the front-line."
The original cuts of 564 police staff and 255 police officers affected Berkshire, Oxfordshire and Buckinghamshire.
These have been revised to 439 and 96, respectively.