Bishop suggests pay cuts could be an idea to save jobs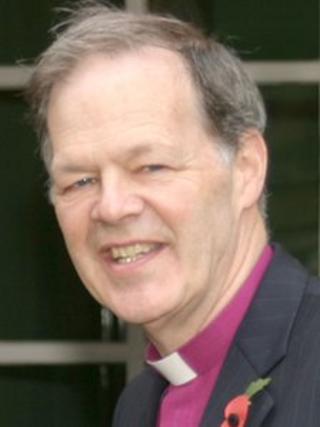 A Bishop in the West Midlands has suggested that workers could take a pay cut to help keep a colleague threatened with redundancy in work.
The Rt Revd Jonathan Gledhill, Bishop of Lichfield, said it was something to think about "at a time when everybody tells us it's going to be hard".
He said it would only work in a "certain sort of larger firm".
The Diocese of Lichfield covers Staffordshire and parts of Shropshire and the Black Country.
The bishop said: "This new year will be tough for many as they are made redundant, an idea which surfaced in the last recession could be revived now.
"If one out of 10 people in a large firm are to be made redundant, the other nine might volunteer to take a pay cut so that the tenth person could be kept on."
'Difficult choices'
He said it would give a sense of "all being in it together" and a way of keeping skills.
"Every situation is different, it's not for me to say what people should or shouldn't do, but just to say it's a great thing to think about it," he added.
Charles Cotton, from the Chartered Institute of Personnel and Development, said he could see the bishop's perspective, but the danger was that if everybody took a pay cut then they would have less money to spend.
"You could go into a vicious spiral in that everybody's got increasingly less money to spend and nobody's buying goods and services so then you have to make more redundancies or make more pay cuts or freezes," Mr Cotton added.
Martin Hird, senior organiser for the GMB union in the Birmingham/West Midlands region, said workers were having to make "difficult choices" in the current economic climate.
A spokesman for the Department of Business, Innovation and Skills said: "It is down to individual businesses and employee representatives to choose how they address staffing negotiations during financial difficulties."