London nurse struck off over rapist's escape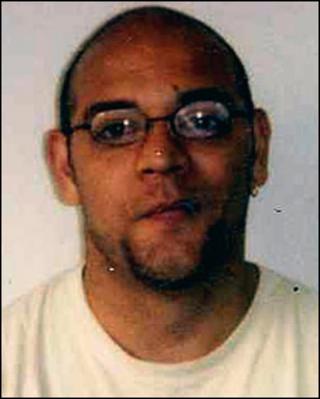 A nurse who lied to her employers and police about the escape of a convicted rapist who went on to kill a man while on the run has been struck off.
See Moy Fernando was in charge of Terrence O'Keefe when he escaped from King's College Hospital, London.
O'Keefe murdered David Kemp, 73, in Great Yarmouth, Norfolk in 2008.
The Nursing and Midwifery Council (NMC) heard Ms Fernando did not tell the NHS and police that he had walked out while she got a coffee.
She had told the South London and Maudsley NHS Trust and police that O'Keefe had run away while she and a health care assistant supervised him having a cigarette outside the hospital, the Conduct and Competence Committee heard.
Several months later she admitted she had lied, the panel was told.
'Heartless and brutal'
She revealed to the hospital that she had gone to a drinks trolley, leaving O'Keefe with the health care assistant also assigned to supervise him, but he had followed her out of the ward and out of the hospital.
The committee heard O'Keefe was serving a life sentence for rape and robbery when he was escorted to the hospital for chest pains in February 2008.
He absconded the following day and was not caught until April, by which time he had strangled Mr Kemp.
He was described by a judge as "heartless and brutal" when he was jailed for a minimum of 27 years at Birmingham Crown Court in September 2009.
The committee heard hospital CCTV footage did not match Ms Fernando's account but she only admitted she had lied seven months later, when she learned the case had been referred to the NMC.
She claimed she had given a false account because the health care assistant told her not to reveal the circumstances to anyone.
'Lacked insight'
The committee also heard Ms Fernando had signed a police statement giving the same false account.
The NMC ruled Ms Fernando "lacked insight" into her conduct and it was not satisfied she had recognised the seriousness of her actions.
It found two charges of giving false information and a charge of dishonesty were proved.
The panel concluded she had brought the profession into disrepute and nothing short of striking-off would be sufficient.
Following O'Keefe's conviction for murder, the South London and Maudsley NHS Trust apologised unreservedly and acknowledged that the escape "should not have happened".