Catholic priest guilty of sexually abusing boys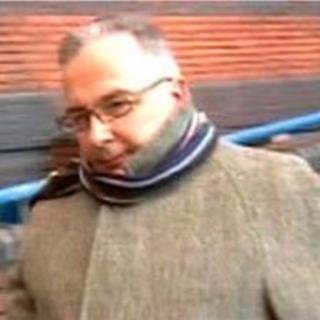 A former Roman Catholic priest from Staffordshire has been found guilty of sexually abusing seven boys.
Alexander Bede Walsh, 58, of Church Lane, Abbots Bromley, has been convicted of 19 charges of abusing boys aged from seven to 16, between 1975 and 1993, while working as a priest.
The jury at Stoke-on-Trent Crown Court found him not guilty of four charges.
It will resume its deliberations on Tuesday on four other charges, three of which concern an eighth alleged victim.
Walsh had denied a total of 27 counts of serious sexual assault on boys, which the court heard were committed while he was working in Warwickshire, Staffordshire and Coventry.
'Predatory paedophile'
He told the court that he had never sexually abused or inappropriately touched any of the complainants.
Walsh told the court he resigned from the priesthood after a previous conviction in 2004 for downloading indecent images of children from the internet, but was continuing to live in Church accommodation.
Under cross-examination by prosecutor Robert Price, Walsh said he thought he was the victim in the case and that the complainants were motivated by the idea of compensation.
Mr Price described the former clergyman, who was ordained in 1979, as a "determined, manipulative, predatory paedophile" who believed nobody would speak out against him because he was a priest.
The jury of five men and seven women took about six hours to find him guilty of 18 charges of indecent assault and another of a serious sexual offence.