South West Water neglected three sewage treatment works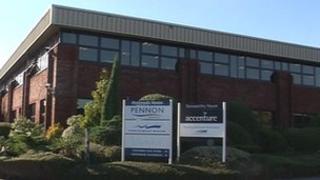 South West Water (SWW) has been fined for neglecting three of its small sewage treatment works.
The "history of failures" were at the Treskinnick works in Cornwall, Black Dog near Crediton in Devon and the Holcombe Rogus works in Somerset.
In each instance, the Environment Agency said SWW had been notified of sub-standard conditions, but failed to rectify them.
Bodmin Magistrates' Court ordered SWW to pay £33,000 in fines and cost.
The Environment Agency, who brought the case, told the court Treskinnick - which serves a rural hamlet of about 30 - had failed initial inspections in 2009 and 2010.
When officers carried out another inspection in May last year, they found a filter bed which was not working.
"Odorous and black" effluent from the works was polluting a nearby stream and copious amounts of sewage fungus were present on the stream bed.
The pollution killed most of the aquatic life in the stream over a distance of 600m (0.4 mile) and also affected a larger watercourse which flows into Widemouth Bay, which is a popular surfing beach.
The court was told there had been several of breaches of consent at Black Dog and Holcombe Rogus in 2010 and 2011.
The "sub-standard" conditions were "avoidable" and had been caused by a lack of maintenance, an Environment Agency spokeswoman said.
"Even small sewage treatment works' require maintenance and investment and should not be neglected by site operators," Louise Weller said.
The water company, which pleaded guilty to five offences under the Environmental Permitting Act, was fined £7,000 for each sewage treatment works and ordered to pay £12,000 in costs.