Grant for marine education scheme on the South coast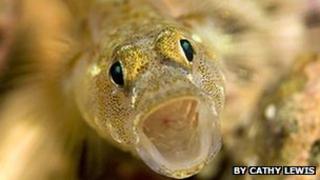 Two wildlife trusts on the South coast have been awarded a grant of £412,400 to educate the public about the diversity of natural marine habitats.
Hampshire & Isle of Wight Wildlife Trust and Sussex Wildlife Trust were given the money by the Heritage Lottery Fund for a three year project.
Making Waves will feature events, practical workshops and road shows.
Environment Minister Richard Benyon said people would be able to learn about a unique stretch of coastline.
"I am always keen that there are as many opportunities as possible for people to learn about wildlife and the marine environment," he said.
'Hidden world'
The scheme was devised in response to a survey by Natural England in 2007 which found more than 44% of respondents thought the sea was generally barren in their region.
Lisa Chilton, from Hampshire & Isle of Wight Wildlife Trust, said: "The wildlife beneath the waves of our region is so colourful, beautiful, weird and wonderful that much of it wouldn't look out of place on a tropical coral reef.
"Few people are aware of this hidden world, and even fewer have had the chance to explore it, so it is perhaps not surprising that our seas haven't been properly protected.
"Making Waves will help change that. We're going to develop a variety of techniques and media to 'immerse' people in the marine environment and encourage them to conserve it into the future."