Violence against vicars: Keeping the clergy safe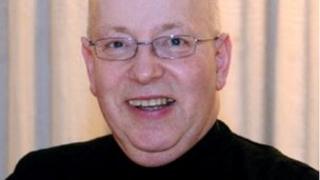 A rural congregation near Bristol has been left in mourning after a vicar was found dead in a vicarage.
The Archdeacon of Gloucestershire, Geoffrey Sidaway, said the Reverend John Suddards's death highlighted the "vulnerable nature" of parish ministry in some communities.
In 2007 members of the clergy were advised to take off their dog collars when they were alone to reduce the risk of being attacked.
But how vulnerable are vicars and what should they do to keep safe?
National Churchwatch produces personal safety advice for the Church of England and Church in Wales.
The organisation's Nick Tolson said in 2007 about 12% of Anglican clergy had suffered some form of violence and he thought that figure remained unchanged.
Anonymous emails
Mr Tolson said he was still hearing about clergymen and women being the victims of harassment and violence.
He said: "Anecdotally things like harassment are rising rapidly. That could be harassment by parishioners or other members of the community.
"It can be harassment in the street or anonymous emails to try to get rid of them from the parish.
"I've heard of people having a brick through the window and children being bullied."
He said a number of vicars had retired early through stress caused by harassment.
In 2007 a vicar was found stabbed to death in the grounds of his church in a south Wales village.
Father Paul Bennett, 59, died at St Fagans Church in Trecynon, near Aberdare, Rhondda Cynon Taf.
Mr Tolson said "nothing had changed" since then with vicars still facing the same risks.
He said National Churchwatch worked to educate them about how to improve their safety such as by carrying a personal attack alarm and conducting church business in the church or church hall instead of at the vicarage.
He said: "Being able to shut the front door is the most difficult thing I teach them. It's extremely hard but personal safety comes first.
"They have a vocation to help people but they have to understand when it's time to shut the door."
He said when clergy members were attacked many did not report what had happened.
He said to improve this later this year a third party reporting system would be launched so that people could tell someone else who could then report the crime anonymously to the police.
He said: "They are embarrassed or they feel guilty. We tell them 'Of course you can help people but you don't have to give them what they want'."