House prices in Yorkshire spa towns rocket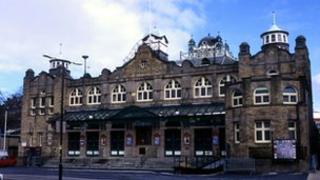 Ilkley in West Yorkshire has been named as the most expensive spa town to buy a house in the Midlands or North of England.
A survey of Land Registry figures found house prices in Ilkley averaged nearly £300,000.
The same figures show that prices in Harrogate have risen at a faster rate than any other spa town in the North of England over the last 10 years.
Prices in there increased by 107%, to an average of £264,113.
The average house price in Knaresborough, North Yorkshire, doubled to £279,869.
Boston Spa was named as the second most expensive spa town. Houses there average £277,584.
Lloyds TSB said house prices in spa towns in England and Wales were around 27% or £48,123 higher than those in their counties generally, averaging £275,397 last year.
Suren Thiru, housing economist at Lloyds TSB, said: "Homes in spa towns continue to command a substantial premium over their neighbouring areas with the quality of life benefits and sense of history that typically characterise such locations still resonating amongst home buyers.
"However, as a consequence of rising property prices, housing market conditions in spa towns have become tougher over the past decade, particularly for those looking to get on the property ladder for the first time."