Two found guilty of brothers' kidnap and torture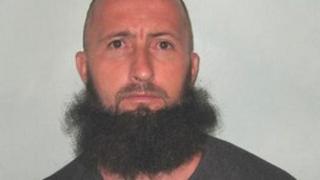 Two men have been convicted of taking part in the kidnap and torture of two brothers after a business deal went wrong, Scotland Yard has said.
Victims Mohammed and Haq Narwaz were struck and whipped and one was hit with a silver hammer in a nine-hour ordeal.
Anthony Malone, 40, from Teesside, was found guilty at Snaresbrook Crown Court of two counts each of kidnap, false imprisonment and actual bodily harm.
Ranjit Gojra, 40, was convicted of two counts of actual bodily harm.
Gojra was jailed for 30 months on Wednesday but Malone, a former soldier, will not be sentenced until 3 April.
Malone stood trial after his extradition in 2010 from Afghanistan, where he fled to following the offences - the first extradition from Afghanistan to the UK.
Acting Detective Inspector Perry Benton, the investigating officer, said: "This was a horrific and prolonged attack that has had a devastating effect on the two victims as well as their families.
"They have displayed great courage during the trial, where they were forced to recount every traumatic detail. We hope that today's result brings them some solace and allows them to move on with their lives."
Police said the court had heard that a dispute over money arose after Mr Narwaz became involved in a property deal in 2004.
The offences happened when a meeting was arranged at offices in Stoke Newington, north London, on 20 April 2007 and when the brothers were forcibly driven around London that night.
The victims were eventually left in a residential street in Chelsea, west London.
Malone, from Billingham, had been jailed in Kabul for two years after he committed fraud offences in Afghanistan.
Sanjeev Dhir, 37, was found not guilty of two counts of actual bodily harm, two counts of false imprisonment and two counts of kidnap.