British skier Ryan Keene dies in Canadian avalanche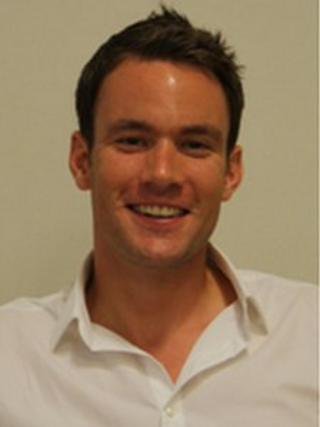 A British skier has been killed in an avalanche in Canada.
Ryan Keene, from London, was with three other skiers and a guide when the avalanche hit the group in British Columbia on Wednesday.
The 31-year-old, who was raised in West Bridgford, Nottingham and attended Loughborough University, was killed with a 30-year-old American woman.
The group had been waiting to be picked up by helicopter when the accident happened.
Royal Canadian Mounted Police said the skiers had completed a run on the Bonnington Mountain range near Blewett shortly before the avalanche hit at 10:00 local time.
The group tried to escape the approaching snow but four of them were buried.
'Devastating loss'
Instructors and skiers from nearby slopes witnessed the accident and helped to pull the victims from the snow.
The dead woman was identified as Katie Aring, from Salt Lake City, Utah.
The British Columbian Coroners' Service is now investigating the accident.
Mr Keene's employers, marketing firm AudienceScience, issued a statement paying tribute.
It said: "Ryan graced us with his warmth and sincerity and was one of the nicest, hardest-working individuals that we have had the great pleasure of working with.
"He was also a wonderful friend and inspiration to those who had the good fortune of spending their days working with him and his loss is truly devastating."