Electricity engineers reconnect homes in north-west England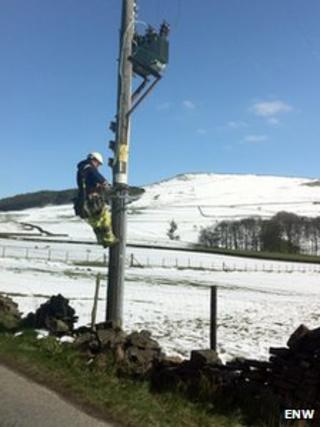 Engineers have been working to restore power in parts of Cheshire and Greater Manchester following snow and high winds.
Electricity North West said about 4,500 homes were affected by the cut overnight.
About 250 homes remain without power, including properties in Macclesfield and Oldham.
The weather caused damage to some power lines in the region, with snow-covered roads causing problems for engineers.
Properties in Marple, Oldham and Scouthead in Greater Manchester have been reconnected, as well as Prestbury in Cheshire and parts of the High Peak in Derbyshire.
Power was disrupted to the areas by severe weather conditions, including heavy snowfall, on Wednesday.