Thames Valley Police cut station opening times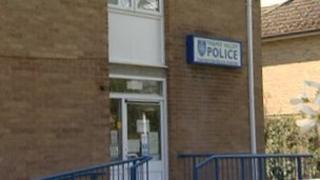 Opening hours at some police stations in Berkshire, Buckinghamshire and Oxfordshire will be cut to save money, Thames Valley Police has announced.
Smaller town stations including Carterton in Oxfordshire and Pangbourne in Berkshire are seeing cuts in both the hours and days they are open.
Thames Valley Police said the move was expected to save £600,000.
Ch Supt Tim De Mayer said the new times "reflect how the public wish to use the police stations".
He added that some stations were receiving fewer than 25 visits per week, but no station was being completely closed.
"By making these savings we can both reduce the costs and protect front-line services," he said.
Oxford, Milton Keynes and Reading will remain as 24 hour stations.
Forty other stations will have opening times ranging from 14 hours a day to 4 hours, three days a week.
The new opening times are due to take effect from July.