South East Water schemes 'to move supplies' in drought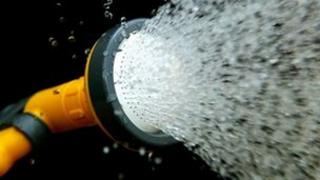 Work is taking place on the water mains infrastructure to enable supplies to be moved more easily around the South East, a water company has said.
South East Water is installing a new main in Sussex and upgrading another mains that links two Kent reservoirs.
It has already built service reservoirs at Aylesford and at Hindhead in Surrey.
The firm said the schemes would help it transfer water between areas, allowing flexibility that was particularly important during a drought.
Head of engineering Desmond Brown said infrastructure improvements had been carried out in 105 locations across Kent, Surrey, Sussex, Hampshire and Berkshire.
He said the company spent about £80m last year improving its network and was spending £390m between 2010 and 2015.
The Environment Agency has said the drought could continue beyond Christmas.