Birmingham Catholic Archdiocese defends abuse case handling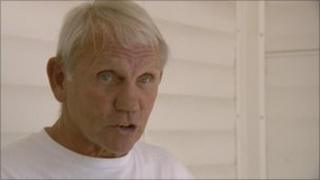 The Catholic Archdiocese in Birmingham has defended the way it deals with cases of sexual abuse involving priests.
It comes after a letter leaked to the media suggesting the church knew a former Coventry priest had been in an "unwholesome relationship".
The letter concerned former priest James Robinson who was jailed in 2010 for 21 years over sexual offences.
Peter Jennings from the diocese told the BBC he knew nothing of the letter.
Robinson was found guilty of 21 charges relating to offences against boys, all aged under 16, between 1959 and 1983.
He had worked in churches in Staffordshire, Birmingham and Coventry until the mid-1980s, when he moved to California.
Robinson was extradited from the US in August 2009.
'Robust policies'
According to the Sunday Mercury , a letter written in 1985 from the Catholic Archdiocese in Birmingham to counterparts in the US said "a few months ago [Robinson] met a man with whom he had an unwholesome relationship about 13 years ago".
Mr Jennings said he only knew the letter existed when the paper's reporter flagged it up to him on Friday.
He said: "This is a case going right back to the 1980s and things have moved on very significantly."
Mr Jennings also said the current Catholic Archbishop of Westminster, Vincent Nichols, had worked hard to improve the way the church deals with such "historic cases".
He said: "The church today has extremely robust policies in place so if any serious allegation is made the church immediately passes it on to the police.
"The Archbishop has tackled all historic cases that have been brought to light head-on, and consequently several people have been tried and convicted which is what they deserved.
"Catholics and the Birmingham diocese should be justifiably proud of how the church is now managing these very difficult and complex situations."