Matson RFC's Dominic Cullen dies after collapsing at Sixways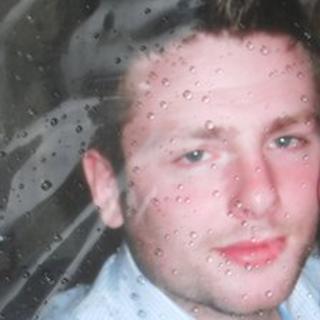 Tributes have been paid to a 23-year-old rugby player who died from a suspected heart attack while watching a match in Worcester.
Dominic Cullen from Gloucester, who played for Matson RFC, collapsed while seeing their Under 17s play at Sixways Stadium on Sunday.
The club said he had played in the Combination Cup final at Kingsholm earlier that afternoon.
His brother Dan said: "Sad doesn't even begin to describe what has happened."
The club said Mr Cullen collapsed in the bathroom at the stadium late afternoon and was rushed to hospital but doctors were unable to save him.
Friends and family gathered at Matson RFC on Monday to remember the 23-year-old.
'Larger than life'
Dan Cullen, 28, said: "It's been unbelievable and overwhelming but it really does help in a time like this to know that he'd touched so many people and affected so many lives.
"He had no malice whatsoever, he was such a lovely man."
Club captain, John Hennessey, 24, said: "He was larger than life, very loud and funny - it's such a massive shock.
"All rugby goes out of the window now, this is about the person and he was an amazing man and one of my best friends.
"He was a brilliant player and he loved Matson more than anything, he was Matson through and through."