North East job figures worst in the UK as 11.5% without work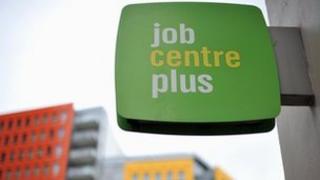 The North East has the highest jobless figures in the country, with one in nine adults currently out of work.
The number of unemployed people in the region has also risen by 6,000 in the first three months of 2012.
The figures fly in the face of overall national statistics, with unemployment falling by 45,000 in the UK between January and March, although full-time employment is down by 13,000 jobs.
Unemployment is nearly twice as high in the North East as in the South East.
The figures emerged in the Office for National Statistics' (ONS) Regional Labour Market Statistical Bulletin for May 2012 .
The unemployment rate for those aged between 16 and 64 and eligible for work is 11.5% - higher than the UK average of 8.2% and the England average of 8.3% and up 1.1% on the previous quarter.
By contrast, the unemployment figure for the South East, the best performing region, stands at 6.2%.
Middlesbrough had the country's highest unemployment figures for the period October 2010 - September 2011, with 15.8% of people out of work.
A total of 148,000 people eligible and looking for work are currently unemployed in the North East.