MP calls to upgrade most easterly station at Lowestoft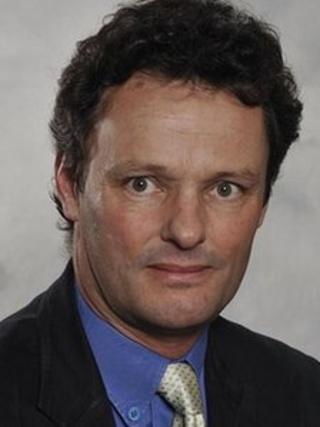 The town of Lowestoft has a lot going for it: its beaches have just received blue flag awards, a new enterprise zone is attracting investment and there are plans to redevelop part of the town centre.
So far, so good but according to its MP Peter Aldous, there is "a blot on the landscape" - the town's station.
"Today the building is a very, very pale shadow of its former self," he told MPs.
"Its once impressive roof was allowed to fall into disrepair and was removed in 1922.
"The walls remain but the surrounds are now untidy, strewn with litter.
"It gives a very poor first impression of the town to those arriving by train."
Lowestoft Central is the most easterly station in Britain and, unusually for many towns, it is situated right in the centre, within walking distance of the port and town's beaches.
The station, built in 1855, has become an embarrassment, argues Mr Aldous and he wants something done about it.
"A smart station, as part of a good rail service would attract business and jobs to the town," he told the Commons.
With plans for more frequent services to Ipswich, better bus services and increased investment in the town, now seems a good time to look at the station.
He wants its refurbishment to be written into the new rail franchise and for more effort to be made to find alternative forms of funding, to pay for the improvements.
Sorry state
The Rail Minister, Norman Baker, knew exactly what Mr Aldous meant.
He had visited Lowestoft station himself last year and said: "I can confirm that the station was looking a little sorry, I might go as far as saying that its present state leaves a lot to be desired."
He said that the coalition understands that the quality of stations is an important issue for passengers and it is committed to facilitating improvements.
As we've reported before he is changing the terms of the new rail franchises to make the rail operators responsible for the upkeep of stations.
Pleas for extra funding to help Lowestoft appear to have fallen on deaf ears, however, and all Mr Baker would say was: "I'm always happy to lobby the Treasury for funding for transport schemes."
A few weeks ago the MP for Stevenage held a debate into the state of local stations in his constituency.
Now the minister has had another station in the region placed in his in-tray.
The question is whether any of this lobbying will pay off?