Eurozone crisis brings home 'grim' warning to Midlands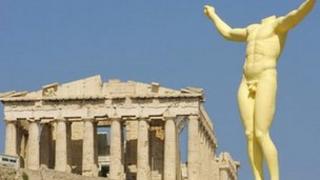 We must not delude ourselves. Just because we did not sign up to the euro does not mean we are secure against the economic mayhem causing ructions right across the European mainland.
Just ask John Spencer.
He's the boss of Lanemark of Nuneaton in Warwickshire which employs 24 people making gas-fired burners for the petrochemical industry.
His firm does business worth half a million pounds a year with trading partners in the eurozone.
And their collective trauma points towards a bitter irony for local industrialists.
"The thought of what might happen if the euro collapses is frightening: the effect on the Midlands would be bleak. It's grim," he warns.
Greek crisis
At a time when our British political leaders are exhorting business bosses to "work harder" to deliver an export-led recovery over here, the failure of their counterparts over there to solve the sovereign debt crisis threatens to choke off any prospect of growth on this side of the Channel.
Meantime Black Country Metals, based at Smethwick in the West Midlands, does 80% of its business with eurozone trading partners. It has an office in Brussels.
So its boss, Peter Matthews, has spent the week in Greece, where he says he is continuing to buy metal but will no longer sell it in that hapless, debt-ridden country.
He tells us his suppliers there are worried about a run on the banks.
And as the international markets increasingly see sterling as a 'safe haven' in uncertain times, the prospect of a strengthening pound would make it even more difficult for local exporters to sell their goods across the water.
The effects are being felt on the high street too.
The Post Office in Birmingham says its customers are buying 80% more euros than at the same time last year.
There has been a 60% increase in transactions worth over £1,000.
So perish the thought that it's all about high finance and no concern of ours outside the rarified atmosphere of the international money markets.
Sunday guests
Peter Matthews will be giving me his own first hand assessment on the line from Greece during this weekend's Sunday Politics programme.
I will be joined in the studio by:
And I hope you will join me too, at the earlier time of 11:00 BST on Sunday, 27 May 2012 on BBC One.
Follow me on Twitter: PatrickBurnsBBC