Youth unemployment is a priority for South East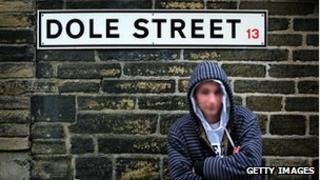 Iain Duncan Smith has made it his priority since becoming Work and Pensions Secretary to get people off benefits and back into work.
His motto has been "work will always pay".
And when it comes to youth unemployment Mr Duncan Smith pulls no punches.
He recently claimed that employers are having to hire foreign workers because young Britons think being a reality television star is the only career worth having.
He's defended his department's policy of giving unemployed youngsters work experience placements in exchange for benefits and says it's better to be a shelf stacker than a 'job snob'.
Tackling unemployment
Mr Duncan Smith took that message to Kent today where he, along with the council's leader, Paul Carter, were in Maidstone to meet five apprentices who have gained work placements since a new scheme was launched in April.
The council's scheme is focused on Kent's young people.
Kent County Council has invested £2 million from its Big Society Fund.
That figure pooled with various employment subsidies means it could cost employers as little as £52 per week to get involved - depending on the young person's age and the length of time they have been unemployed.
Kent County Council has launched the initiative because it says tackling youth unemployment is one of its top priorities.
It needs to be.
The recession has hit young people the hardest, with the numbers seeking employment doubling over a four year period.
The most recent jobless figures from April 2012 showed the number of 18-24 year olds out of work and claiming Job Seekers Allowance had reached 8,990 - that's 7.4%.
Although the South East, and Kent in particular, is seen as an affluent part of the country - youth unemployment in the county is higher than the regional average which is 5.2%.
It is also only marginally below the national average at 7.8%.
Inactive generation?
Kent is not an anomaly.
Thanet is the area most affected by youth unemployment where it has reached 13.6% - more than two and a half times higher than the regional average.
In Hastings it's 11.3% - again, considerably higher than the regional and UK average.
And in the Medway towns youth unemployment is 9.4%.
Of course there are parts of the South East where it's much lower.
In Tunbridge Wells it's well below the national average at 4% and in Tandridge in Surrey it's 4.6%
But what these figures show is that youth unemployment is worryingly high.
And both the government and local councils need to work together to tackle it if they're to prevent a generation of people who are economically inactive.