Suffolk coast sole site for ship to ship oil transfers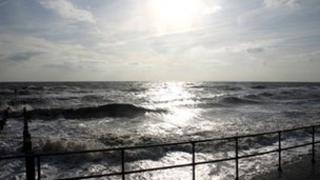 An area of the North Sea near Southwold in Suffolk is to be the only place in Britain where ships can transfer oil at sea, it has been decreed in Parliament.
Campaigners say it will put the entire coastline at risk but ministers say it will benefit the local economy.
Conservative MP, Therese Coffey says: "I think it sends out a big flashing beacon saying 'come to our area'.
"So I am concerned that there will be a significant increase in their number."
Coastal waters
The MP for Suffolk Coastal adds: "I do believe transfers are safe. In the last few years I think all of five litres of oil have been spilled.
"But I understand why people are anxious because of the risks of other accidents happening."
For tanker captains, the flat seas off Suffolk are an ideal place to drop anchor.
Safe from ocean swells and major shipping lanes, huge vessels offload oil into others.
"It happens to be where two tides coalesce, that's why ships are attracted there," says Dr Coffey.
She has argued that other coastal areas of Britain should also be opened up for transfers but officials say this is the only offshore spot in the UK that is suitable.
Now it's become law.
Conservation fears?
Therese Coffey admits that there are economic benefits.
Crews come ashore and local firms supply specialised products like huge fenders.
In spite of this, she still argues: "I do not want to have the sole place in coastal waters to be off the Southwold area."
Campaigners say the risk of a spill along this prized coastline could be devastating.
But despite that, this area is now to become an exclusive zone for ships filling their tanks.