Missing canoeists: Second body found in Indian river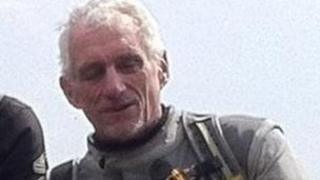 The body of the second of two British men who went missing during a canoeing trip in India has been found.
Ian Turton, 42, and Michael Easton, 57, went missing after setting off on a trip down the Cauvery River near Bangalore on Saturday.
The body of Mr Turton, from Huntington, York, was recovered earlier this week.
The Foreign Office confirmed the body of Mr Easton, from Holland Park, London, was found on Friday evening. His family have been informed.
The police in India were alerted to the men's disappearance when they both failed to turn up for work on Monday.
Officers from three states and a special dive team had taken part in the search.
Mr Turton was working in India for automotive parts manufacturer Tenneco and Mr Easton was working as a senior well engineer for Shell.
The men's canoe was found abandoned on Wednesday.
The Foreign and Commonwealth Office said it was continuing to provide consular assistance to the families of both men and was in close contact with the Indian authorities.
Police in India said they could not comment on speculation that the men may have been attacked by crocodiles.
A spokesman said due to the condition of the men's bodies, only a post-mortem examination could determine whether they died because of drowning or due to any injuries.