Birmingham City Football Club shareholders warned over 'scam'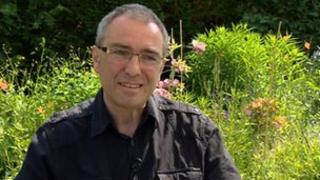 Shareholders at Birmingham City Football Club have been targeted as part of a scam, according to the Financial Services Authority (FSA).
The FSA said it believes Campbell & Stewart Advisory Firm has contacted people asking to buy their shares.
Trade in shares of the club's parent company were suspended last year.
One shareholder from Stratford-upon-Avon said he was offered up to £12 for each of his shares that are actually worth about 2p each.
'Slick operator'
Chris Jennings said he was given a small number of shares as a present from his father when he was eight or nine-years-old.
Mr Jennings said he had recently received several phone calls from the US-based firm telling him his shareholding had increased from 223 to 5,352, which would be worth about £60,000.
He said: "The man who rang me was a very slick operator and seemed extremely plausible, he spun me a yarn that seemed too good to be true.
"The last time I checked, the individual shares were worth around 2p each - I shan't be selling them and I shan't be sending them any further information."
Mr Jennings said he has not lost any money but eventually sent the firm his email address in order to find out more about the offer after he suspected it was a scam.
'Be very wary'
Birmingham City Football Club has not made a comment but posted a statement on its website from the FSA.
It said the FSA had received a number of calls from consumers saying they had been targeted by Campbell & Stewart Advisory Firm.
Jonathan Phelan, from the FSA, said: "We strongly believe that this is a scam and anybody that is approached by this firm or any other firm with a similar offer should be very wary indeed.
"This is a ploy to steal your money and anybody giving money to these firms stands a very real chance of losing it."
The FSA wrote to the firm last week and are awaiting a response.
Trade in shares of the club's parent company, Birmingham International Holdings Limited, were suspended in June last year after the club's president was charged with five counts of money laundering amounting to about £59m.
Carson Yeung appeared at a pre-trial hearing in Hong Kong in December. He took control of the English football club in 2009.