Jail for fake death insurance man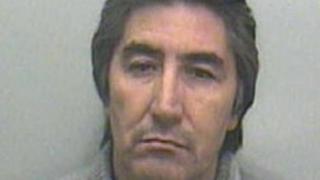 A man who faked his death and started a new life in Australia was found out when his fingerprints were discovered on his cremation form, police said.
Hugo Jose Sanchez, 57, formerly of Farnham, Surrey, was extradited in March following a five-year inquiry.
He was jailed for five years at Oxford Crown Court on Monday after he admitted 12 counts of fraud, totalling £850,000.
Police were alerted by his ex-employers HMV in Bucks, which had made a payment to his "widow".
They paid a death benefit payment of £112,000 to Sophie Sanchez, mother of Sanchez's four children, after she claimed the web designer had died of a heart attack in Ecuador in 2005.
She provided death and cremation certificates and went on to claim probate and other insurance policies, police added.
Remarried wife
Checks by insurers discovered that friends and family believed Sanchez was living in Costa Rica, which prompted HMV to contact police.
It emerged that while living in Farnham, Sanchez had changed his name to Hugo Jose and remarried his wife under his new name, police said.
HMV knew him by his old name, Alfredo, which he also used for loans, life insurance policies and to run-up credit card debts.
Thames Valley Police, alerted in 2007, said it began an inquiry in Ecuador and later discovered Sanchez was living in Australia.
They found his fingerprints on the original cremation certificate, confirming that he had not died.
An international arrest warrant was granted and he was arrested in Sydney in November 2011.
Sophie Sanchez was jailed for two years at Oxford Crown Court in 2010 after admitting six fraud offences.
She was later ordered to repay £158,000 to the victims of the fraud, the court confirmed.
Speaking after the case, Baljit Ubhey, chief crown prosecutor for Thames and Chiltern Crown Prosecution Service, said: "There were elements of professionalism in the use of forged documents and engaging solicitors, though the frauds were not polished.
"Hence, the discovery of Sanchez's thumbprint on his cremation certificate confirmed that he was very much alive and well and the driving force behind the preparation and execution of this scheme.
"Had it not been discovered, Mrs Sanchez would have continued to receive significant pension amounts for many years."