Plamen Petkov's death in Sussex after rescuing child from sea leaves 'huge gap'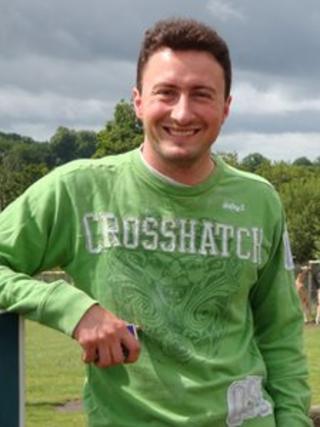 The family of a man who was swept to his death after rescuing a five-year-old girl from the sea off West Sussex have paid tribute to him.
Plamen Petkov, 32, of Westmoreland Drive, Sutton, south London, died at West Wittering beach on Saturday.
A family spokesman said he had left "a huge gap" and they were "immensely proud" he had saved the child's life.
"His display of concern for others was typical of the man we all knew and the way he lived his life," he said.
The statement added: "Plamen always made time to help others, and as a family we have all been touched by his kindness and generosity which he displayed each day."
Mr Petkov, who was a British citizen of Bulgarian origin, had gone into the water after he and a friend spotted a mother shouting for help because her daughter was adrift on an inflatable ring being taken out to sea.
His family said he was the first to react, and dived into the water without a second thought, followed by his friend and a woman.
'Dragged under water'
When he reached the child she jumped from the inflatable into his arms.
His family said by this point he was exhausted and being dragged under the sea by the current, but he managed to hold the girl above the water as his friend tried to pull him to the surface.
The child was then passed to the woman, who took her to safety, while Mr Petkov's friend brought him to the shore unconscious.
He was pronounced dead at the scene by the emergency services despite attempts by the woman to resuscitate him.
Mr Petkov's family thanked those who tried to save him, and said there had been suggestions to award him with a posthumous honour for his actions.
They added that they wanted to take the opportunity to stress their concern about the dangerous waters around West Wittering and the UK coast, and called for additional "positive safety measures" to prevent future tragedies of a similar nature.
"The family are looking at how they might support the local community in this area who share this concern in the hope that these changes might be an appropriate way of honouring Plamen's name and courageous act."
A post-mortem examination found the cause of Mr Petkov's death to be drowning.
The girl had been on the beach with her family, who are from north-west London.