Two jailed for Freshshop credit card fraud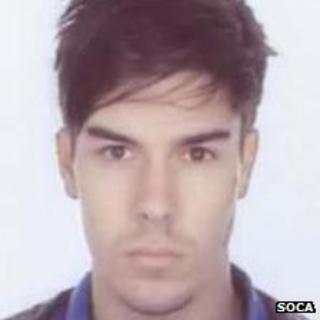 Two cyber criminals have been jailed for setting up a website that enabled credit card fraud totalling more than £26.9m.
Jay Moore, 21, from Cromhall, South Gloucestershire, set up the Freshshop website, which allowed criminals to buy and sell stolen credit card data.
He recruited Damian Vincent Horne, 22, from Hurst Avenue in Manchester, to help him.
The pair were jailed at Bristol Crown Court on 1 June.
The Serious Organised Crime Agency (Soca) estimates fraud losses attributable to the site to be at least £26.9m.
The agency said the pair started out selling hacked i-Tunes vouchers to their friends, but then set up the Freshshop website.
The agency said that when arrested, Moore, from Cowship Lane, had £80,000 in cash in a safe in his bedroom at his parents home, as well as £170,000 in the bank.
Moore pleaded guilty to 12 charges related to fraud, money laundering and computer misuse at Bristol Crown and was jailed for three years.
Horne pleaded guilty to three counts of computer fraud and was sentenced to 21 months in jail.
Soca said it was continuing to investigate people who used the Freshshop website.