Murder trial told Lesley Dunford gave conflicting details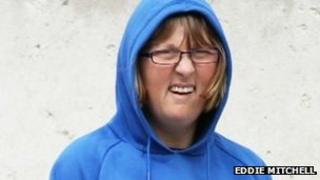 A woman accused of murdering her daughter gave conflicting accounts of what happened, her trial has heard.
Lesley Dunford, 33, of Exeter, in Devon, denies smothering three-year-old Lucy in her bed at the family home in Camber, East Sussex, in February 2004.
Lewes Crown Court heard she originally told police her daughter was fine when she put her to bed, but when questioned in May she said she had seemed unwell.
An hour later she found the toddler was not breathing, jurors were told.
They heard Ms Dunford also gave different accounts to police of who she called in which order after finding her daughter.
She told police her account was different in February because Lucy had died 48 hours previously and she was not thinking straight at the time.
'Absolutely petrified'
Jurors were told how on 7 May 2004 she told officers during questioning that she had no reason to kill her daughter.
She said she had never suffered with depression and did not feel that she had a mental illness, and added: "So no, I do not believe I killed her."
Jurors were shown two hours of police interviews in which Ms Dunford recalled how she had discovered Lucy at about 15:00 BST on 2 February in her Pelwood Road home.
She said: "I knew that she was not breathing and if we did not do something soon there would not have been a hope in hell of being able to save her.
"I felt being her mother, I thought I should be able to do resuscitation on her, but I was absolutely petrified. I was afraid to touch her.
"I just went into shock. I just did not know what to do first."
She recalled how she had noticed a strong smell, and when she pulled the duvet back there was a wet patch on the bed.
She also said she removed the cover to check her daughter's pulse, which she omitted from her original police interview, and that she had a cut above her left eye and a mark on her nose but she did not know how they got there.
She said she had not noticed any bruises around her neck.
The court was told that bloodstains were found on Lucy's cardigan, top and vest on examination following her death.
The trial continues.