Devon and Cornwall Crimestoppers arrests rise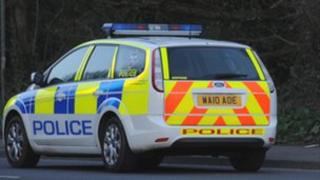 The number of people arrested in Devon and Cornwall specifically with the help of Crimestoppers rose by more than 200% last year, according to the charity.
Information given to Devon and Cornwall Police led to 323 arrests between April 2011 and March 2012 - up 226 from the previous year's figure of 97.
Nationally, there was a 5% rise in information passed to police forces.
But a spokesman said the 233% rise in arrests in Devon and Cornwall was one of the biggest increases in the UK.
Crimestoppers, which allows the public to provide anonymous information, said the figures showed a growing awareness of the charity as an organisation that aided the fight against crime.
Stephen Pearce, chairman of Devon and Cornwall Crimestoppers, said he was delighted with the results.
"This is a positive sign of the work or volunteers are conducting in the area," he said.