Children in care in Kent are 'miles away from home'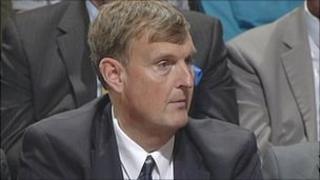 Children being put into care should be placed within 15 miles of their homes, says Kent County Council (KCC).
Some of the 1,267 children who are in care from outside the county come from as far away as Wales and Scotland.
The council is calling for new regulations to reduce the distance children should be from their birth families from the current 20 miles.
Current guidelines state that children can only be placed further away from home in exceptional circumstances.
Greenwich currently has the most placed children - with 134 in care in Kent - followed by Newham and Lewisham.
KCC said there were 1,790 Kent children in care in the county, including 181 unaccompanied asylum-seeking children.
The leader of the council, Paul Carter, has written to the Mayor of London, Boris Johnson, to arrange a meeting of representatives from the 32 London councils and those from Kent.
Mr Carter has also written to Children's Commissioner Maggie Atkinson requesting that children are placed within 15 miles of their birth families, unless there are exceptional circumstances.
He said: "Being taken into care is probably the most traumatic thing that can happen to a child.
"Children in care deserve a better deal and all councils must work much harder to provide placements that enable them to remain in their schools and with their friends, unless there is a threat to their safety."
Mr Carter and Jenny Whittle, KCC member for specialist children's services, have met Children's Minister Tim Loughton to ask that councils be required to publish details of the numbers of children placed in care outside their local authority area.
Mr Carter said: "There are far too many vulnerable children and young people placed in children's homes and with non-related foster carers miles away from home.
"It is extremely difficult to be an effective 'corporate parent' and look after children placed so far away from home."