Queen's Birthday Honours for people across England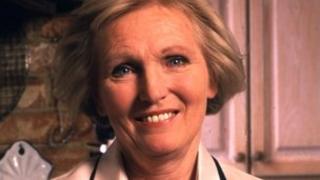 Take That singer Gary Barlow has been made an OBE for services to the entertainment industry and to charity in the Queen's Birthday Honours list.
British Empire Medal (BEM) recipients include retired middleweight boxer Terence "Terry" Downes, and beekeeper Geoff Hopkinson, from Staffordshire.
The BEM was revived by David Cameron, reversing John Major's decision to scrap it because it clashed with a "classless society".
Oscar-winning actress Kate Winslet, 36, who starred in the 1997 blockbuster Titanic, is appointed CBE for services to drama. The award is made in the centenary of the sinking of the ship.
Sarah Burton, who designed the Duchess of Cambridge's wedding gown, is made an OBE for services to the fashion industry.
Also made an OBE is choirmaster Gareth Malone, who took part in the Queen's Diamond Jubilee concert with his Military Wives Choir and coached them to chart success and the coveted Christmas number one. He is honoured for services to music.
Also in the arts and media, Royal Shakespeare Company artistic director Michael Boyd is knighted for services to drama.
Daredevil stuntman
Former Culture Secretary Tessa Jowell becomes a Dame for service in support of the Olympics.
Also in the world of sport, former England goalkeeper David James is appointed MBE for services to football and charity, while showjumper Nick Skelton, who retired after breaking his neck in 2000 but went on to recover and compete again, becomes an OBE for services to equestrian sport.
Also made MBEs are Saracens and England rugby player Margaret Alphonsi, and Alison Williamson who will represent Britain in archery at her sixth Olympic Games this summer.
Those behind the organisation of the 2012 games are also recognised with honours going to several members of the Olympic Delivery Authority.
The Woman in Black author Susan Hill, as well as 77-year-old cookery writer and broadcaster Mary Berry, from Buckinghamshire, become CBEs.
Daredevil motorcycle stuntman Eddie Kidd, who uses a wheelchair since an accident in 1996, is made an OBE for services to charitable giving.
Kidd, who holds several world records for his daring jumps, completed the London Marathon last year and is set to carry the Olympic torch through Lewes, East Sussex, on 17 July.
Made MBEs for services to the restoration of Weston-super-Mare pier are brother and sister Kerry and Michelle Michael, who bought the pier in February 2008, only for it to be gutted by fire months later. It has now re-opened after a £51m investment.
In the world of food and drink Paul Gayler, executive chef at London's prestigious Lanesborough Hotel, becomes an MBE for services to hospitality and charity, while Kent farmer Tony Redsell, the UK's largest hop grower, is made OBE for services to the hops industry.
Husband and wife Fred and Audrey Wearing from Darwen, in Lancashire, who have fostered 200 children, have both been appointed MBE.
The couple have been foster carers for more than 40 years, and keep in touch with many of the children they have fostered.
Mrs Wearing said the honour was "wonderful", adding: "It's been a real pleasure to look after these children.
"It's been challenging sometimes, but we've never had any regrets."
In Teesside Robin Blair, 67, a grocer for more than 50 years, is to receive a BEM for his services to the community of Darlington.
Mr Blair, who campaigns to keep markets alive, said: "I'm passionate about my job - I love the vibrancy of markets and meeting so many different people.
"Supermarkets have their place but markets and independent traders are part of the community and we must ensure they are enjoyed for generations to come."
Other people to receive honours around England include:
Joe Anderson, Liverpool's first directly elected mayor, who is made an OBE for services to local government and the community;
Peter Fahy, chief constable of Greater Manchester Police, who is knighted for services to policing;
Kent Police Chief Constable Ian Learmonth who will receive the Queen's Police Medal which is awarded for distinguished service. His work was praised by both the Prime Minister and the Home Secretary after last year's riots;
Former soldier Jimmy Carlson, from London, who slept rough for 23 years is appointed OBE for helping others who are homeless;
North Oxfordshire MP Tony Baldry is made a Knight. He acts as the Church of England's representative in the House of Commons and has been in the news recently voicing objections to gay marriage;
Aidan Keith Cotter, Coroner for Birmingham and Solihull, who is appointed OBE for services to the bereaved and the coronial system.
A total of 1,201 people were recommended to the Queen for an award, with 1,064 candidates selected at BEM, MBE and OBE level.