Trust to take over running of Kennet and Avon canal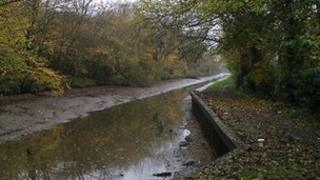 A new charity is taking over responsibility for the Kennet and Avon canal from British Waterways.
The Canal and River Trust will soon take on the care of the waterways and associated historic buildings, museums and archives.
The trust aims to attract new investment and give local people a greater say in canal management.
Volunteers are helping to change the signage at Bath Lock Flight and the stretch of canal in Bradford on Avon.
Mark Stephens, the canal's waterways manager, said it was "exciting times" for the waterway.
He said transferring from the government's British Waterways to the Canal and River Trust was "hugely significant".
"The waterways will very much be our waterways, literally everyone's waterways to look after and enjoy," he said.