Leicestershire Police anti-social behaviour concerns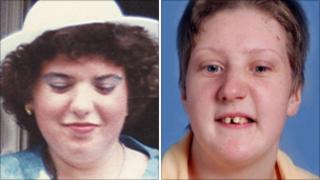 The police force criticised over the death of Fiona Pilkington could still do more to identify repeat victims of anti-social behaviour, a report says.
Ms Pilkington killed herself and her daughter in 2007 after repeated complaints to Leicestershire Police about being harassed by youths.
The force was one of 43 reviewed by HM Inspectorate of Constabulary to see how anti-social behaviour is tackled.
The report said that the force had made progress but should not be complacent.
Zoe Billingham, HM Inspector of Constabulary for the eastern region, said: "Our review shows that Leicestershire Police has made progress in how it tackles the problem.
"Victim satisfaction is in line with, and in one case higher than, the national figures for England and Wales.
Problems identifying victims
"However, while the progress the force has made so far represents another step towards delivering a much better service to victims, there is no room for complacency.
"In particular, Leicestershire Police should ensure repeat and vulnerable callers are consistently identified when they first contact the police."
HMIC carried out an initial review on how police forces tackle anti-social behaviour in spring 2010, in the wake of the case of Ms Pilkington and her daughter.
The reports published this week are the result of follow-up inspections.
The report for Leicestershire highlights a new IT system introduced to help the force and says councils work together to manage long-term anti-social behaviour problems.
The force also invested in a new command and control system in 2011, to make it easier to identify repeat and vulnerable victims.
Questions not asked
Call takers are expected to ask questions to establish if callers are repeat or vulnerable victims, and HMIC reviewed 107 of these calls.
In a third of the calls, the call taker did not ask about previous anti-social behaviour.
And in two-thirds of calls, the call taker did not ask questions to establish if the caller may be vulnerable.
Steph Morgan, assistant chief constable for Leicestershire Police, said: "We acknowledge that the issue of identifying repeat and vulnerable victims at the first point of contact has been raised in the report as an area for improvement.
"We will take this forward and act upon HMIC's concern."
Barrie Roper, chairman of Leicestershire Police Authority, said: "We are not complacent, there is clearly more that can be done, but it's good to see things are moving in the right direction."