Tributes paid after beach death at Fleetwood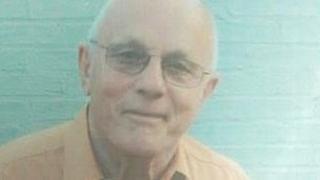 A man who was found dead on a beach in Lancashire was a "great advocate of the underdog", says a former colleague.
The body of George Wiskin, 76, from Staffordshire, was found on Fleetwood beach on Friday.
A post-mortem examination revealed he died from a heart attack, Lancashire Police said.
Mr Wiskin had been chairman of two Staffordshire health trusts. Leek GP David Hughes said he had played a huge role in the community.
Mr Hughes said: "He would always challenge. He wasn't someone who would take things lying down - if felt things could be made a little bit better for our community he would be very quick to say."
Mr Wiskin, who was believed to be in Lancashire for a conference, had formerly been the head teacher of Westwood High in Leek.
'Support and wisdom'
He had been appointed chairman of Staffordshire Moorlands PCT in 2002 and went on to become North Staffordshire PCT chairman in 2008.
Mr Hughes, executive chair of North Staffordshire clinical commissioning group, added: "George was a tireless servant to our community and a highly respected colleague, friend, citizen and family man.
"He truly believed in developing potential and his work as a headmaster touched many lives of people young and old.
The roles he played in the local NHS service he did with absolute honesty and integrity, speaking up for people that were disadvantaged and promoting equality.
"Personally, George offered me great support and wisdom."