Rough sleepers win parliamentary gambling bill reading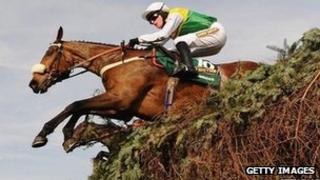 Imagine the scene: MPs curled up in corridors, stubble-faced and waiting for sunrise.
But their overnight vigil was not in vain. It's hoped their valiant efforts will help create a viable future for British horseracing.
The Offshore Gambling Bill, introduced by Suffolk MP Matthew Hancock, has received a date for its second reading.
It will be heard on 25 January 2013.
Mr Hancock hopes it will address the problem of bookmakers operating online businesses from offshore, which means they avoid up to £300m a year in tax. A loophole he hopes to close.
"It is great news for racing that the Offshore Gambling Bill has secured a slot for a second reading. The bill is now firmly on the path to becoming law, which can't come soon enough for many of my constituents in Newmarket and the rest of the horseracing industry," said Mr Hancock.
Operating offshore also avoids UK consumer protections laws and tens of millions of pounds in levy contributions, which in turn, contributes significantly to a steep decline in racing's funding.
It was the cross-party support of 'rough sleeper' MPs Charlie Elphicke, Ben Gummer and Thomas Docherty which helped ensure the bill received one of just 13 coveted slots for backbench-led legislation over the next year.
"I am thrilled that with a cross-party team effort, we have been able to secure one of the 13 slots for backbench legislation this year. I am enormously grateful to Charlie, Ben and Thomas who slept through the night in Parliament to make this happen."
I wonder how he's going to thank them?