Only 35% say South West Water is 'value for money'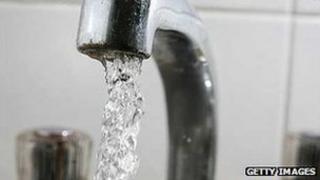 Just over a third of South West Water (SWW) customers think they get value for money, a watchdog has said.
A new report from the Consumer Council for Water said 35% thought the water and services were worth what they paid.
In England, the figure was more than 70% nationally, it said.
SWW said that it believed a "fairness issue" affected the figures, as its customers paid to maintain 30% of England's coastline even though they only made up 3% of the population.
'Disproportionate burden'
The average bill for SWW customers - who are in Devon and Cornwall, as well as parts of Dorset and Somerset - is about £540 per household a year.
Bills are high, says the company, because SWW has spent £2bn since water privatisation in 1989 to help pay for Operation Clean Sweep - an investment programme to improve beach water quality and revamp the region's sewage system.
SWW Customer Relations Director Monica Read said the company would "like to be able to have lower bills".
She said: "We know there's a fairness issue and that customers feel it's unfair they've had to take this disproportionate burden, which does come through in bills.
"We've been working to get this addressed, and we have a commitment of £50 reduction from the government [from 2013]."
She added: "We also try and tell customers what we've achieved.
"We've had no hosepipe bans, we've got 99.98% water quality, and we've just had our best ever leakage control results."