Burglar who committed 100 break-ins must pay back £112,000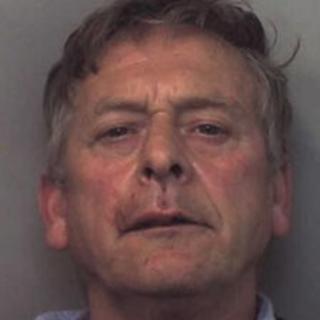 A burglar who raided more than 100 properties must pay £112,000 under a proceeds of crime order.
William Vinson, 59, of Oxfordshire, was jailed for nine years in January after admitting 11 burglaries and asking for a further 90 to be taken into account.
He carried out offences in Oxfordshire, Wiltshire, Berkshire, Buckinghamshire, Northamptonshire, Gloucestershire, Warwickshire and Leicestershire.
He must pay within six months or serve a further two and a half years.
Following his conviction, an investigation by Thames Valley Police's economic crime unit found he had 50% equity of a property in Banbury.
The confiscation hearing, held at Oxford Crown Court, was brought against Vinson, of Chipping Norton, under the Proceeds of Crime Act.
Although the judge concluded that Vinson's benefit from his criminal conduct was £148,136.08, his assets were valued at £112.676.46.
From the amount he pays, £28,953 will go to his victims.
Vinson targeted elderly people, an earlier court hearing was told.
When Vinson was convicted, Recorder Andrew McCooey said: "You are a vile, despicable person preying on these vulnerable victims.
"Goodness knows what untold damage you have done to these people."