Absconded prisoner David Blood appears in court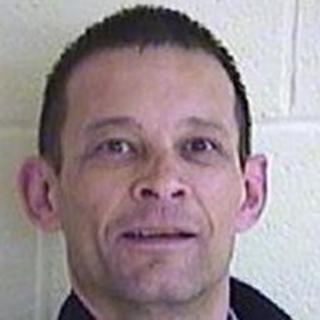 A prisoner arrested after absconding from jail has appeared in court charged with escaping lawful custody.
David Blood, 46, from Tamworth, was sentenced to life imprisonment in 2003 for robbery, conspiracy to rob and possession of a firearm.
Blood absconded from HMP Sudbury, in Derbyshire, on 8 April and was found in the Cannock area on Monday.
He was remanded in custody at Southern Derbyshire Magistrates' Court and is due at Derby Crown Court on 18 July.
Two women and a man appeared before Burton-on-Trent magistrates in connection with the case on Tuesday.
Stacey McKenna, 25, of Gillway Lane, Tamworth, has been charged with assisting an escaped prisoner.
Stacey Downey, 28, and 33-year-old Kris Hamer, both of London Road, Retford, Nottinghamshire, have been charged with harbouring an escaped prisoner.
All three were given conditional bail and are due to return to Burton-on-Trent Magistrates' Court on 14 August when their case will be committed to crown court.