Jobs boost as Twinings tea factory in North Shields is sold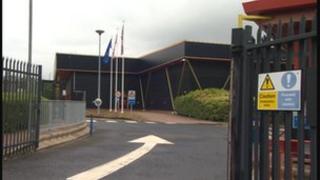 A former Tyneside tea factory, which closed two years ago, is set to reopen after being bought by one of the UK's largest tea producers.
The Twinings plant in North Shields closed with the loss of 260 jobs when owner AB Foods moved work to Poland.
Now Bournemouth-based Spicers has bought the plant and promised to restart production, recruiting up to 150 people over the next few months.
The company has not disclosed how much it paid for the site.
Spicers chief operating officer, Andy Pepper said: "We're very excited to bring tea production back and are very much looking forward to establishing our second manufacturing site in the UK, here in North Shields."
North Tyneside mayor Linda Arkley said: "We have a very talented workforce here in North Tyneside and I am confident that Spicers will thrive in our borough and be a real driver to the economy of the North East."
Spicers is a leading blender and packer of private label tea in the UK. It was founded in 1934 by the then 24-year-old Keith Spicer, who used the parlour in the family home in Bournemouth as the blending department.
Work at the site is due to begin before the end of the year.