Bridlington and Scarborough beaches focus of water tests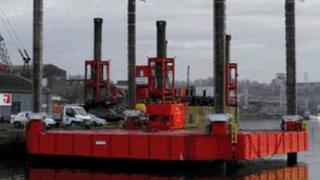 Water quality at two coastal resorts in Yorkshire will be tested as part of efforts to improve conditions.
Yorkshire Water will collect sediment and rock samples across Bridlington and Scarborough as it seeks to install three storm overflow pipes.
The work comes as all beaches must achieve a new standard of cleanliness by 2015.
The firm said the aim was for high-quality bathing waters along the region's coast.
It said it hoped to install the pipes about 500 to 600 metres from three of the beaches next year.
Steve Pace, Yorkshire Water programme manager, hopes the work will lead to the eight coastal resorts in the area being given blue flags.
Earlier this year Bridlington North and South and Scarborough North Bay were given blue flag status.
The work is part of a £110m investment by Yorkshire Water to improve standards along the coast.