Yorkshire Ripper victim's son rejects hanging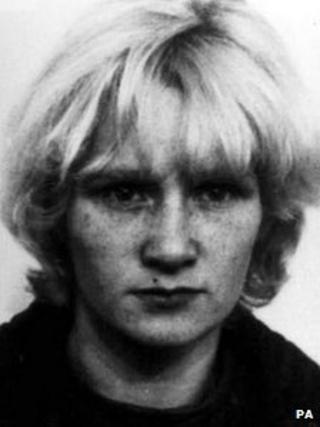 Over the years I have attended umpteen debates on the abolition of capital punishment. In all of them the same argument invariably surfaces.
Abolitionists would take a completely different view if it was their son, daughter, mother or father who had been brutally murdered.
Richard McCann begs to differ. Richard, now in his mid-40s, is the son of Wilma McCann.
In the early hours of Thursday, 30 October 1975 she became the first victim of the Peter Sutcliffe, the Yorkshire Ripper.
Richard was five at the time and losing his mother in such tragic circumstances came close to destroying the rest of his life.
Life sentence
It was as an adult that he picked himself up and is now one of the country's most successful professional inspirational speakers.
Thirty-five years later I met him at a public debate broadcast as part of BBC Radio Leeds' Crime and Justice Week.
Richard told me that despite his loss at the hands of one of the country's most notorious serial killers, he could never support bringing back hanging.
"For me life should mean life as in a whole life sentence as in the case of my mum's killer," he said.
Peter Sutcliffe is in prison and it is thought he will never be released.
"But I 100% don't believe in capital punishment. If we go down that route then we are on the level of the killers."
As far as most voters are concerned he is probably in a minority.
According to the latest opinion polls, over 60% of those questioned would like to see capital punishment reintroduced in the United Kingdom.
Lethal sentence
A significant minority of MPs agree.
One of them is Philip Davies, Conservative MP for Shipley in West Yorkshire. He is a staunch supporter of capital punishment.
This week cameras from the Yorkshire and Lincolnshire Sunday Politics programme followed him to Florida.
Just three years before the UK was gearing up to make abolition of capital punishment permanent in 1979, Florida was voting to reintroduce it.
Since then 73 murderers have been put to death in Florida. Two of them were executed by lethal injection this year.
The Yorkshire MP visited death row at the Florida State Penitentiary.
He even recorded an interview in an electric chair, now a museum exhibit, which was once the main method of execution.
"I feel remarkably comfortable about sitting here," he told Sunday Politics reporter Spencer Stokes.
"You have to think what those people have done to be sitting in this chair and I feel remarkably cool and confident that this is the right system of justice."