'Rapid death' for Beaminster Tunnel couple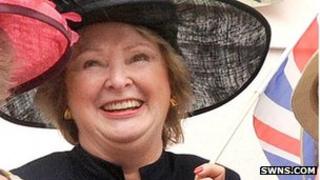 A couple whose car was buried under a landslip died "rapidly" and could not have been saved, police have said.
Rosemary Snell, 67, and Michael Rolfe, 72, both from Somerset, were found inside their car near the Beaminster Tunnel in Dorset on Monday.
An inquest heard post-mortem tests showed her death from chest compression was "very rapid", while Mr Rolfe died instantly from a fractured spine.
The inquest heard that rescue efforts would have failed, Dorset Police said.
"The prospect of rescue for all practical purposes would have been nil," it added.
'Tonnes of mud'
The couple were last seen at the Bridge House Hotel in Beaminster, Dorset, on 7 July.
They left at about 22:00 BST. It is believed the landslide happened less than 10 minutes later.
The silver Skoda they were travelling in was flattened by hundreds of tonnes of mud and rubble.
It is believed to have been buried for 10 days.
Assistant Chief Constable James Vaughan said: "The chance in a million that somebody just happened to be driving through when it went down, there was nothing to tell us that at the time.
"It wasn't obvious in any way, shape or form that a vehicle was there."
The A3066 road that runs through the tunnel has been closed since the landslip.