East Midlands Ambulance Service denies John Mann meeting ban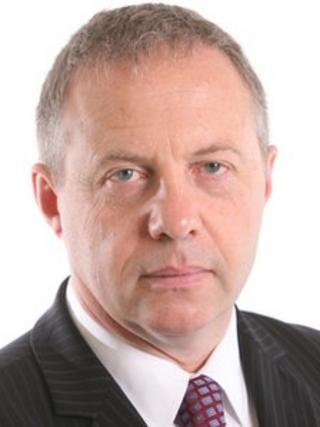 East Midlands Ambulance Service (Emas) has denied a Nottinghamshire MP's claim that staff have been warned not to talk to him about changes to the service.
John Mann, Labour MP for Bassetlaw, said he wanted to gauge views on plans to replace 66 of the region's ambulance stations with 13 larger "hub stations".
Mr Mann, who opposes the changes, said staff had been threatened with disciplinary action if they met him.
Emas said there was "absolutely no truth" to the allegation.
The reorganisation of the service is aimed at improving ambulance response times following a period of poor performance.
Mr Mann has said the changes were a "cost-cutting measure" which could potentially "put lives at risk".
'Fundamental to democracy'
He said: "I've invited them [staff] to a private meeting with me - not a public meeting - to find out their views on what is going on.
"I need to know what their views are, as employees directly affected, and their bosses have threatened them with disciplinary action if they dare to meet their MP.
"It's fundamental to British democracy. Everyone has got the right to see their MP."
Emas denied any such message had been given to staff.
In a statement, it said: "Emas is unaware of any meeting that staff have been requested to attend.
"However, we would like to state that there is absolutely no truth in the suggestion that staff attending such a meeting with Mr Mann would be sacked.
"If any member of Emas staff wishes to attend a meeting with their MP, whilst off duty and in their own time, this is their right and they would not be prevented from doing so by any of their line managers or management team."