Condor Ferries delays after engine refit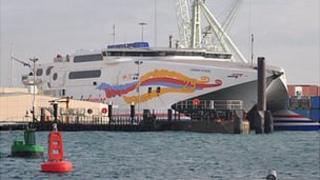 Several Condor Ferries services between Guernsey, Jersey and Poole have been delayed after an engine refit.
Condor Vitesse, which carries more than 700 passengers and 170 cars, had one of its four engines replaced earlier in the summer.
The company said the ferry needed a longer time to complete sailings so the new engine could be broken in.
Services have been rescheduled on 12, 13 and 14 August. Condor Ferries has apologised for the inconvenience.