Avon and Wiltshire Mental Health Partnership 'lacked safety staff'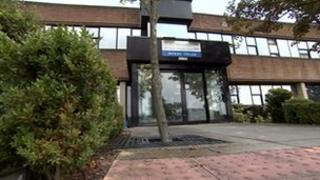 Avon and Wiltshire Mental Health NHS Trust has been criticised in a report which found it lacked enough staff to keep people safe.
The Care Quality Commission (CQC) said the trust failed in four out of five areas of inspection in June.
It expressed "serious concerns" about the numbers of people failing to get treatment during a trust revamp.
The trust said some of the problems had been resolved and that redesigned services "would bring benefits".
The report found that the trust did protect people from abuse, but that there were not enough staff to keep people safe and meet their health and welfare needs.
"There were insufficient qualified, skilled experienced staff to meet people's needs," the report said.
"The provider was not meeting this standard. We judged that this had a moderate impact on people using the service."
Last month, the trust was criticised in a separate report after killings in Swindon by patients in its care in 2007.
Timothy Crook battered to death his elderly parents Bob and Elsie, and Carl James, 21, was killed by his schizophrenic friend Michael Harris.
The chair and chief executive have since left the organisation.
'Historical weaknesses'
Avon and Wiltshire Mental Health Trust provides specialist mental health services across Bath and North East Somerset, Bristol, North Somerset, South Gloucestershire, Swindon and Wiltshire.
In a statement, it said: "When the CQC inspected, more than 700 staff and over 30 teams were involved in a major redesign of community services designed to tackle historical weaknesses and to deliver more responsive services in future.
"During this transition, a range of measures was in place to ensure service users were supported effectively but the scale of the changes caused some short term problems which we reported to the CQC and which have now been resolved.
"The actions we have taken to ensure service users are supported has been independently endorsed by safeguarding representatives of Bristol City Council and NHS Bristol.
"Filling the new roles in the redesigned service has been a recruitment challenge but since the CQC inspected, a substantial number of specialist staff have been appointed and outstanding posts are being filled.
"We are confident that the redesigned services will bring benefits to service users and staff."