Big Lottery Fund gives £600k to West charities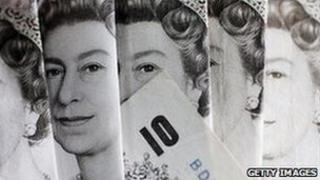 Single parents, carers and homeless young people in the West of England are to benefit from more than £600,000 in lottery funding.
Bristol's Single Parent Action Network and Weston Hospicecare are to receive £250,809 and £142,950 respectively.
And Gloucestershire Nightstop has been granted £215,911 to continue to train volunteers to take young homeless people into their homes.
The money has come from the Big Lottery Fund's Reaching Communities programme.
The Single Parent Action Network (Span), which supports single parents in the Bristol area, will be using the money to provide childcare support to help single parents back into employment.
Gloucestershire Nightstop will continue to offer accommodation to 16 to 25 year olds for up to a week in the homes of trained and vetted hosts.
Significant costs
It will also be developing a Nightstop Plus service, offering accommodation to young homeless people for up to six weeks.
"It's brilliant, really, really good," said Ciaran Murphy, the organisation's project manager.
"We've been quite well supported but this will cover our significant running costs for the next three years - so we'll be able to continue with Nightstop and develop our longer term service Nightstop Plus which worked really well in a pilot scheme."
The Weston-super-Mare based charity, Weston Hospicecare, will be using its good cause grant to create a local volunteer carer support network.