Devon and Cornwall police officers' forced retirement claim rejected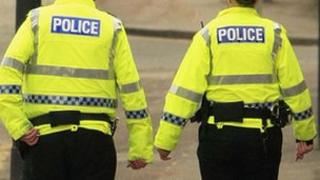 Devon and Cornwall police officers who argue they were not properly consulted about being forced to retire after 30 years of service have had their claims rejected by an employment judge.
The Police Federation brought the case after the force started using a pensions clause called Regulation A19 to compel some officers to retire.
The federation argued officers should be regarded as "workers" under union laws and so should have been consulted.
But Judge David Latham disagreed.
Devon and Cornwall Police Authority approved the use of compulsory retirement in 2010.
'Unique position'
The move was agreed in an attempt to help the force make savings of £47m over four years.
In a pre-hearing review at a tribunal in London, Judge Latham ruled that police officers were not "workers" under the collective redundancies directive.
He also said the officers were not required to be brought within the scope of the Trade Union and Labour Relations Act 1992.
Nigel Rabbitts, chairman of Devon & Cornwall Police Federation, which represents rank-and-file police officers, said: "We are disappointed with the ruling.
"However, it again highlights the unique position police officers hold.
"It reinforces our claim that police officers cannot be treated the same as all other public sector workers."
He said about 11 officers a month were being forced to retire because of the A19 regulation.
'Meaningful consultation'
Mr Rabbitts said he accepted that police officers, who retire on half to two-thirds of their final salary, had a "generous" pension deal.
But he added they also contributed more - at 12.25% of their wages - than many other workers to their pensions.
Chief Constable Shaun Sawyer said: "I recognise this remains a very sensitive issue for officers, particularly when they have committed so much of their lives and careers to keeping the communities of Devon, Cornwall and the Isles of Scilly safe.
"My position is that the force carried out meaningful consultation prior to the implementation of A19.
"We continue to actively consult with the federation and Superintendents Association on behalf of officers in respect of the use of regulation A19.
"There are also clearly defined appeal mechanisms available to officers who may be subject to A19."