Pan's People dancer Louise Clarke dies, aged 63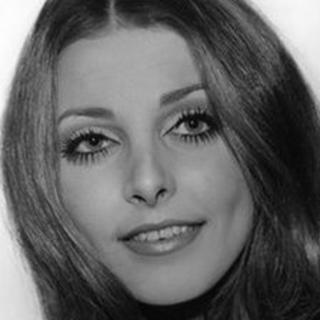 Louise Clarke, one of the founding members of Top of the Pops dance troupe Pan's People, has died aged 63.
Ms Clarke died from heart failure at Ipswich Hospital in Suffolk on Saturday with members of her family at her side, her publicist Philip Day said.
Pan's People first appeared in 1968 and spent eight years as the resident dancers on the weekly music show.
Ms Clarke is the second member of the group to pass away. Flick Colby died at the age of 65 in May last year.
Mr Day, who has been a publicist for Pan's People for more than 40 years, said Ms Clarke "was a lovely, lovely lady, she was a real darling".
"Of all the clients I have had the good fortune to represent during all of those years, they were perhaps the most fun to work with, certainly the easiest to work with, were loyal to a fault and the very best at what they did."
The group's final appearance on Top of the Pops was in April 1976, when they danced to Silver Star by The Four Seasons.