Government funding to create Devon and Somerset jobs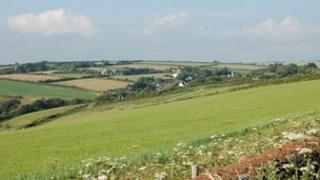 More than 1,100 jobs are expected to be created in Devon and Somerset due to £2.9m of investment, the government has said.
Farming Minister Jim Paice announced the Devon and Somerset Rural Growth Network funding at the Earth Centre in Bicton, Devon, on Tuesday.
He said the network would create 11 "enterprise hubs" that were expected to support more than 400 businesses.
The funds would boost the region's economy by £58m, the minister claimed.
'Quality broadband'
The government said Rural Growth Networks would also be set up in Wiltshire, Cumbria, Durham and Northumberland, and Warwickshire.
A Defra spokesman said that each enterprise hub would provide advice, mentoring, training, networking opportunities and "good quality" broadband access for businesses.
Mr Paice said: "There are particular challenges to running a business in a remote area.
"Too often problems like a shortage of work premises or the need to travel to a city for training are preventing entrepreneurs from realising their ambitions."
He said the Rural Growth Network would "take down these barriers to growth and create new business opportunities".
At enterprise hubs in Devon, old farm buildings are to be turned into new work premises at Bicton Earth Centre, a new agricultural business centre is to be built in Holsworthy, Webbers Yard Rural Business Park in Dartington is to be expanded, and a new mixed-use development is planned for Okehampton.
In Somerset, more space is to be created for businesses at Minehead and Barle Enterprise Centres, and new work premises are to be built at Isleport Business Park in Highbridge.